King Ferdinand on the Romanian national currency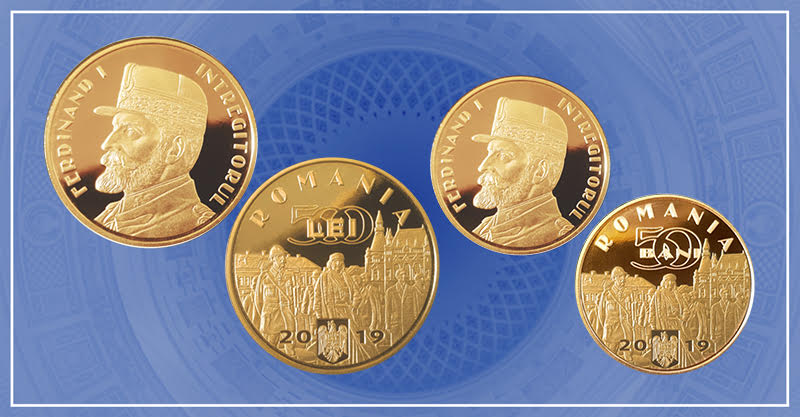 On August 27, 2019, in accordance with the provisions of the law, The National Bank of Romania will introduce into circulation the 50 bani coin made of brass bearing the portrait of King Ferdinand I.
It is for the first time, after the year 1947, when a Romanian sovereign appears on the national currency.
The obverse of the coin presents an image of the first visit of King Ferdinand I and Queen Mary in Transylvania united with the Country, respectively in Oradea, on May 23, 1919, the inscription in a circle arch "ROMANIA", the nominal value "50 BANI", the coat of arms of Romania and the year of issue "2019".
The reverse presents the portrait of King Ferdinand I and the inscriptions in the circle arch "FERDINAND I" and "INTREGITORUL".
The 50 bani coin will be put into circulation throughout Romania in an edition of 5 million. An additional collection of 500 will be issued in gold.