Crown Princess Margareta, the new President of the Romanian Red Cross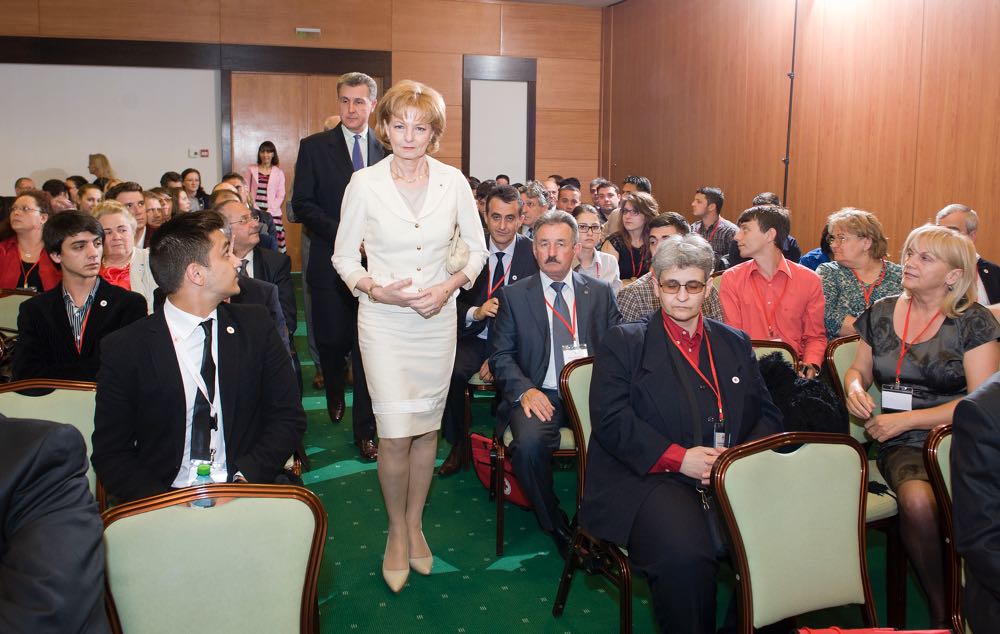 Friday, May 15, 2015, in Brașov (Romania), the General Assembly of the Romanian Red Cross National Society elected Her Royal Highness Crown Princess Margareta as President of the Romanian Red Cross.
Romanian Red Cross was created in 1876, under the reign of King Carol I and benefited from an important support from Queen Elisabeta, the first Queen of the Romanians. From 1915, the Romanian Red Cross received the Patronage of Queen Marie, who was a symbol, an ambassador and an inspirational leader of the organization. An important partnership with the Red Cross was provided by Queen Helen, the Queen Mother of Romania, during the Second World War.
Crown Princess Margareta made a public statement in which Her Royal Highness expressed her gratitude to the Romanian Red Cross representatives, who re-established a long and valuable tradition of partnership between the oldest organization in the country and the Romanian Crown.