Romania's Royal Family coordinate humanitarian work to help Ukrainians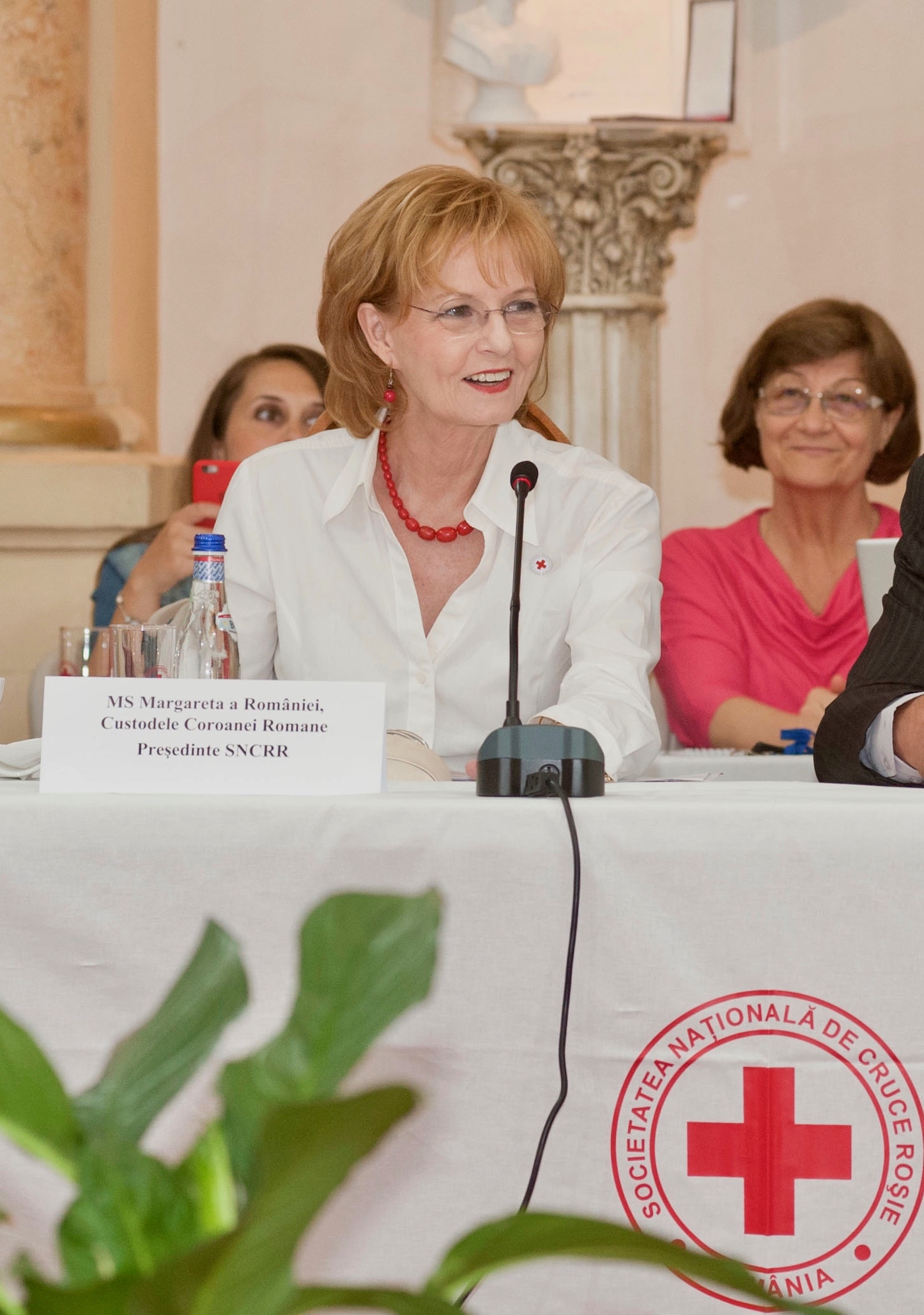 Oscar Aanmoen, Royal Central, 1 March 2022
Her Majesty Margareta, Custodian of the Crown of Romania, is the leader of the Romanian Red Cross, and she has worked with the Red Cross in Romania to assist those in neighbouring Ukraine.
Romania, which shares a border with Ukraine, is now contributing a lot of humanitarian work due to the war in Ukraine.
Last week, Her Majesty Margareta held a digital meeting of the Steering Committee of the Romanian National Red Cross Society. In her capacity as the President of the Romanian Red Cross, she worked with the General Manager and members of the Steering Committee to establish a plan for what projects they will undertake in 2022.
The Romanian Red Cross talks about its work on their website, saying: "The Romanian Red Cross assists vulnerable people in situations of disaster and crisis. Through its programs and activities for the benefit of society, it contributes to the prevention and alleviation of suffering in all its forms, protects health and life, promotes respect for human dignity, without any discrimination based on nationality, race, sex, religion, age, social or political affiliation."
Over the past few days, the Romanian Red Cross has volunteered in Northern Romania to help Ukrainians crossing the Sighetu Marmatiei Border point. They have also contributed 20,000 prepaid SIM cards, offered by Telekom Romania Mobile free minutes, SMS and unlimited Internet to Ukrainians entering Romania.
These items were provided for Ukrainian refugees to keep in touch with their loved ones who remain in the war zone. The Romanian Red Cross is also raising funds for the more than 7,000 Ukrainian refugees who have fled to Romania since the war began.
The Custodian of the Romanian Crown was unanimously elected for a second term as President of the Romanian Red Cross in 2019. Her husband, Prince Radu, also has an active role in the Romanian Red Cross.