Message of HM King Michael I of Romania, New Year 2010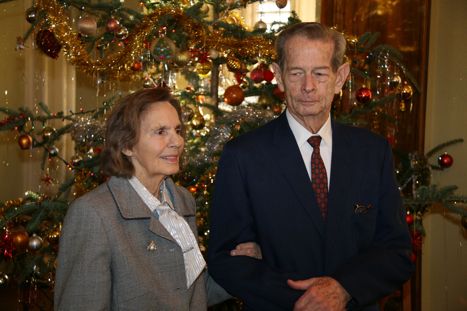 Romanians,
The Good Lord has given me a long life. At Christmas and the New Year, from inside the country or from exile, I addressed you tens of times, as well as your parents and grandparents. Whatever the historical circumstances may have been, I always considered that what is most precious in Romania is you, her people, from the youngest to the eldest.
Our country has reached an important time in her history. We are members of NATO and of the European Union. We have achieved a certain degree of democracy, freedom and prosperity. We have started to experience, again, the taste of development and its positive consequences.
Free elections are the basis of democracy. But they are useful only if they bring better governance and progress to the country.
The economic crisis, affecting the whole world, has worried us also during the last two years. But better times are, it appears, expected in 2010, and competent governance could prevent the country from much suffering and many difficulties.
The world of tomorrow cannot exist without morality, faith and memory. We should not allow cynicism, self-interest and cowardice to invade our lives. Romania has progressed thanks to the great men of our history putting into practice their ideals in their daily lives. They were all guided by the sense of duty, courage, altruism and love of their country. Romania will enjoy the respect and trust of the world only if we continue to cultivate and respect these ideals.
Christmas and New Year are occasions in which everyone's family joins together to share love, good thoughts and care for each other. I send you all my affection and the affection of the Royal House. In the year 2009, my family continued to be strongly active in public life, in numerous engagements at home and abroad. Next year, we will continue to be present in Bucharest and in the whole of the country, as well as in Europe and in the world, trying to contribute to bringing a better future to Romanians.
We will always be beside you, guarding the values of our State and Nation.
So help us God!
Michael I
Săvârșin Castle, the 26th of December 2009